Services
Unlocking Potential, Delivering Excellence
Empowering Businesses with Innovative Software and Blockchain Solutions
Smart Contract / Token Development
No matter if you need an ERC-20 token, ERC-721 (NFT) token or a completely custom smart contract
Decentralized App Development
Realization of an decentralized application, such as a custom marketplace or token sale app
Mobile App Development
Development of a web3 mobile application, like a customized wallet, or integrating web3 support into an existing app
Smart Contract Auditing
Testing smart contracts to be bullet proof, including a detailed report for your project
Blockchain Statistics
Processing of live and historical statistics about blockchain events, such as token transfers or smart contract interactions
Blockchain Automations
Automate the execution of recurring tasks on the blockchain, such as payments or data updates on-chain
About
Crafting Digital Transformation
Discover Our Journey, Expertise, and Commitment to Accelerating Innovation in Software and Blockchain Development

Jens Herbst
WeSendit Media AG
Nico ist ein äußerst talentierter und engagierter Blockchain-Entwickler. Sein fundiertes Verständnis von Blockchain-Technologien ermöglicht es ihm, innovative Lösungen zu entwickeln und herausfordernde Probleme zu lösen. Er hat unsere Smart Contracts erfolgreich eingerichtet und uns bei der Sicherheit unserer Plattform unterstützt. Nicos schnelle Reaktionszeiten und seine ständige Erreichbarkeit haben dazu beigetragen, dass unsere Projekte reibungslos vorankommen. Insgesamt sind wir beeindruckt von Nicos technischer Kompetenz und empfehlen ihn uneingeschränkt als Blockchain-Entwickler.
Die Professionalität, Effizienz und Kommunikation während des gesamten Projektes haben mich beeindruckt. Die entwickelte Software erfüllt nicht nur meine Anforderungen, sondern übertrifft sie sogar. Vielen Dank für die großartige Arbeit!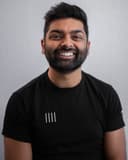 I've been working with Nico for years now, and he has been instrumental in making our healthcare-specific software more useful to our team with a custom-build integrations. Crucially, he understands the need for attention to detail and he is always fast to respond and reliable. It is even better that I don't have to understand tech-speak or jargon to communicate well with him.
Contact Us
Connect, Collaborate, Create
Connect, Collaborate, Create: Reach out to Us Today and Let's Shape the Future Together through Software and Blockchain Solutions